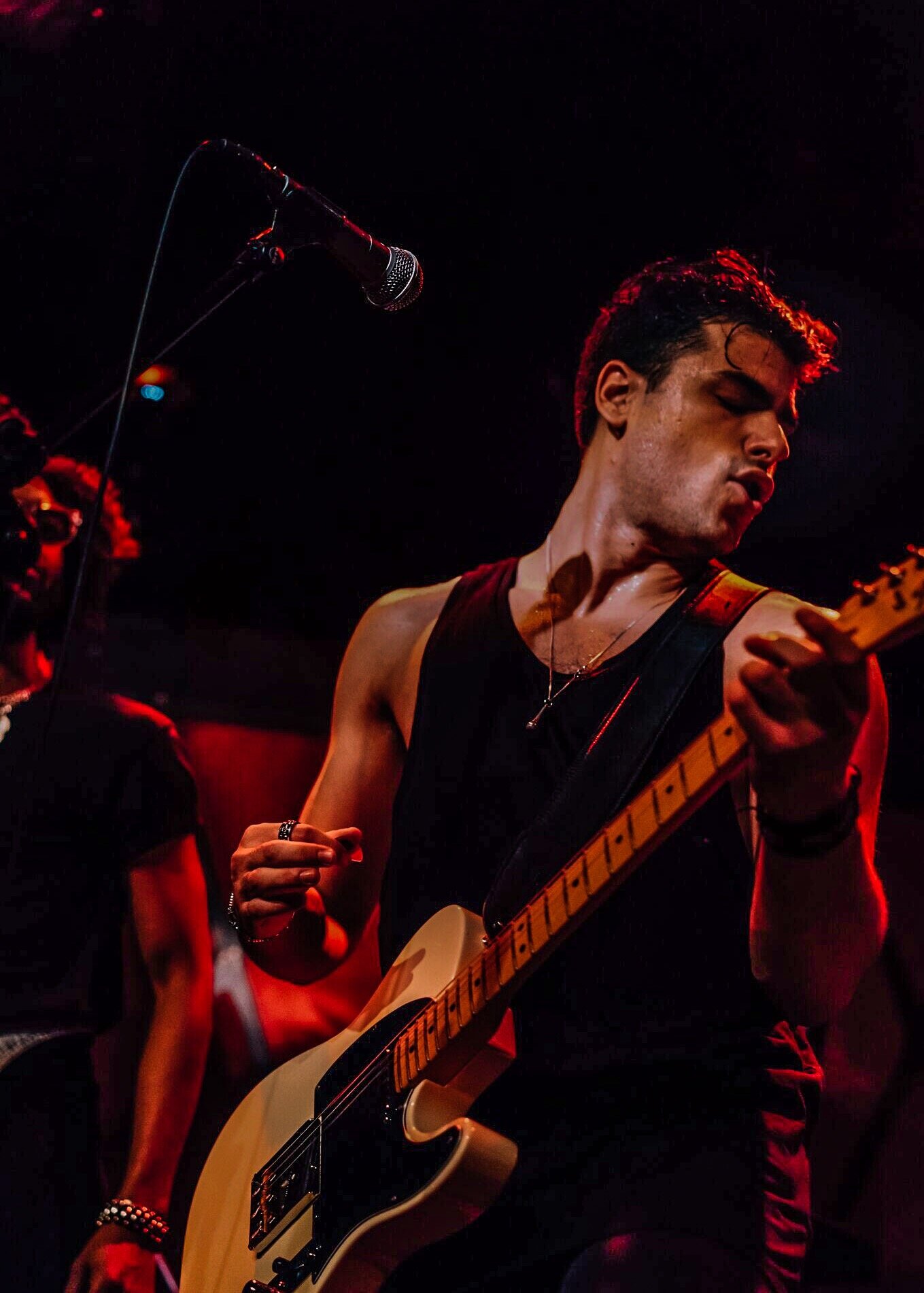 In the summer of 2019, VINCE AZURE (azh-er) released four long-awaited songs that are easily the best yet from the up & coming NYC recording artist. They are: "Jamais," "Homewrecker," "We Said Forever," and "I Don't Wanna Be Your Friend." Azure explores many compelling themes throughout each of his sonic creations of infectious pop / rock music.
"I was born to perform music on a stage," says Vince Azure. This is something he discovered the first time he picked up the guitar as a child. Since then, he has spent countless hours sharpening his performance abilities to ensure that his passion and talents burn brightly every time he puts on a show. Azure's dynamism, powerful voice and enthralling guitar-playing abilities make it easy for him to entrance and enrapture an audience.
Azure came onto the NYC music scene five years ago with the independent release of his Debut EP 'Ad Astra.' After working his way up from playing at grittier clubs, Azure opened for Grammy-nominated recording artist James Bay at Rockwood Music Hall. Soon thereafter, he became a mainstay there, performing to a packed house at every show. Azure has since expanded and independently organized several of his own tours, sharing his music with audiences from Los Angeles to Paris and many places in between.
Azure's power to perform live is matched only by his capacity in the studio to write, honest and evocative songs, rich in both their musical and lyrical content.
Azure draws on many musical influences, constantly shaping his sound to create a unique style of Pop and Rock music. "Writing authentic and compelling music is the only thing that really matters to me," he says. "I can give you the inspiration for every lyric; every note is purposeful. I craft each song with a very specific intention.
Azure also takes great pride in recording and producing his own music. "I'm so married to my vision and so I decided to learn the recording process so that I can produce music on my own without having to rely on other people" he states. "I played every note you'll hear on all my records" Azure says. "Except for the drums, which I'd never be able to play well enough to record and for that, I'm grateful that I have such talented and generous friends," he says with a wink and a smile.
Azure's greatest aspiration is to move the world forward and to make it a better place for everyone. He hopes to inspire people to have meaningful lives, while being socially and environmentally conscious. Music is the primary platform with which he hopes to connect people and spread his message. With his four new powerful songs, Azure asserts that you can remain honest as a recording artist, while still creating catchy and appealing music. Azure's latest single "Jamais" has generated a considerable amount of local buzz. He is currently in the studio writing and recording more material for release throughout the rest of 2019.